Careers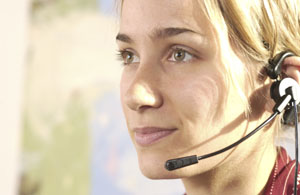 At Neil Communications/Bell, we have a commitment to a team philosophy, providing personal growth and advancements.
Currently we are looking for people eager to learn and grow with our company in one of the fastest growing industries in the world.
It is our intention to develop strong relationships with both our customers and our staff members.
We provide extensive training and support to all our staff though Intranets, developed and maintained exclusively for all staff of Neil Communications/Bell.
Sales Associate Position
1 year retail sales experience
knowledge of wireless, wireline and Internet technology
proven sales track record
ability to demonstrate Customer Service Skills
ability to show empathy towards the customer
we do not accept resumes as attachments by email or phone inquiries.
Please mail, e-mail or fax to the address below.
Neil Communications-Head Office
180 Shirreff Ave., Century Centre Plaza
North Bay, ON, Canada, P1B 7K9
Attention: Personnel Manager
(705) 472-6610 Fax
personnel@neilnet.com E-Mail